Okay, I'm totally falling behind on uploading my pictures. So here's what I've been doing lately!
First off, I've been working on a granny square blanket, and a hexagon blanket. I dug up a couple of great places to find a pattern for both a simple granny square and hexagon blanket like I'm working on. There may be slight variations, but should look pretty much the same!!
Free Crochet Pattern: Granny Hexagon Baby Blankie at Lionbrand Yarn
She details out here version and where she found her pattern for this Granny Square Baby Blanket here. Really cute blog!
And now here are my pics:
Next, I fell completely in love with this Drops Hat and a beautiful free necklace pattern you can find on an awesome blog right here! Here are their versions of the projects:
For the hat, I used a G hook and Red Heart Super Saver yarn, because that's what Walmart has here, hehe. It seemed to run large for me, so even though I'm a lady with an averaged-size head I'd say, I stuck with the small/medium version of the hat. Made me feel dainty. *snort* Then I did everything just the way the pattern told me, but I stopped after round 7 because it was long enough. It looks just fine that way, so I'm really happy with it!
For the necklace, there isn't a pattern for the flower, but in one of her other necklace patterns  on her blog she tells how to make a similar flower shape, or you can just add whatever flower you want! I used an F hook and the same Red Heart yarn as the hat. This is how my hat and necklace turned out:
Hehe, do you like my Craftyghoul model? I bought one of those simple foam heads from the hair dresser salon…store..place…and then I duck-taped bags and such around her to create a neck/shoulder shape and made her lower half with paper mache. (Half water, half Elmer's glue, soaked newspaper strips, placed them and let them dry, repeated two or three times.) Then I painted a shirt and eyes and pretty ghoul make-up on her! But back to the hat and necklace; I'm sooo happy with them! I'm gonna wear them the next time my agoraphobia calms down a bit and finally lets me get back into church one of these weeks. *sigh*
Oh! I mentioned another FREE pattern on that same blog from above that has a flower. I should share a picture 'cause it's really cute too! I made one a while back and sent it to my Great Aunt DD. She's so sweet.
I almost forgot! I also made a stack of crayon totes:
And I found a heart-shaped potato. So here…look at it…for no reason at all:
The background is the top of my laptop, which has a cool zombie hand decal, because I'm Craftyghoul, so I have stuff like that. lolz!!! I bought here: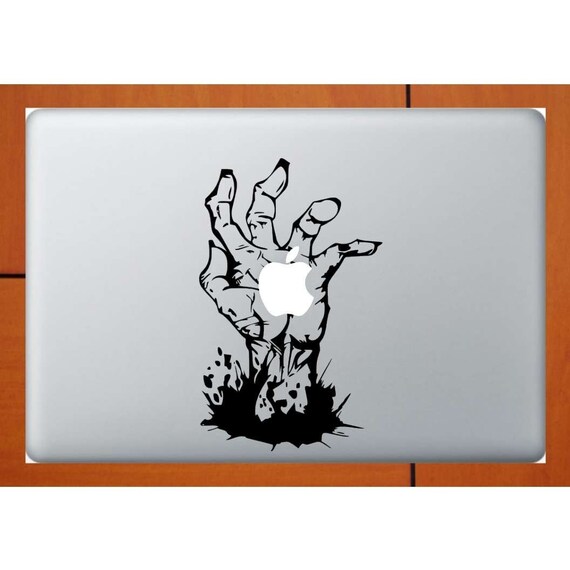 And that's it! That's a bunch of stuff I've been up to since my last update! Hope you enjoy and find some inspiration here! Happy stitching!